Serving San Mateo From San Carlos
Door Pros has been serving the Greater San Mateo community for over 10 years.
Your local Clopay Master Authorized and Liftmaster ProVantage Dealer.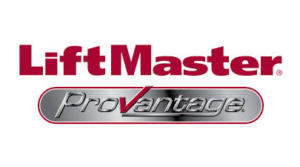 San Mateo Garage Doors
To ensure you have the most skilled and dependable garage door experts in the San Mateo area, look no further than the professionals at Door Pros. Our team specializes in a wide range of garage door services throughout the area, including design, installation, maintenance and repair. For over 20 years, we've been committed to offering local San Mateo, San Carlos, Belmont, Redwood City and Emerald Hills homeowners the best residential garage door and opener products available from Clopay® and LiftMaster: top-rated, dependable and reliable garage door brands.
At Door Pros, we understand the unique needs of local homeowners. Our experienced and highly trained specialists can assist you with selecting, designing and installing a new garage door that suits your personal style and daily needs and fits your budget. The service professionals at Door Pros can then give you a free project estimate to guarantee fair and transparent pricing. For an even better customer experience, all of our products and services are backed by manufacturer and workmanship warranties.
Door Pros
Rated 4 / 5 based on 2 reviews | Review Us

San Mateo Area Garage Door Design and Installation Experts
Does your garage door blend into your home or detract from your overall curb appeal? At Door Pros, we exclusively supply and install stunning Clopay residential garage doors, available in the latest classic and contemporary styles. Our large selection of garage doors, including the Canyon Ridge, Coachman, Modern Steel and Reserve Wood collections, can be easily installed for any San Mateo area home to improve property value, increase safety and security efforts, and enhance your home's existing architecture.
All of our Clopay garage doors are crafted using premium materials, including steel, wood and aluminum, and are tested against harsh climates and conditions to ensure your home is forever protected while looking pristine.
Dependable Garage Door Opener Installation Throughout the San Carlos Area
With every new garage door installation, you should maximize convenience with a new garage door opener from Door Pros. We stock a variety of chain-drive and belt-drive LiftMaster garage door openers to fit any need and budget — many newer opener models are guaranteed to exceed your expectations. With many of our latest models, you can enjoy upgrades and features that improve safety and security efforts and daily operations.
The benefits of many of our LiftMaster garage door openers include:
Access Anywhere: Many of the latest and most advanced LiftMaster garage door openers feature Wi-Fi connectivity with MyQ access. With LiftMaster's MyQ capabilities, you can easily control and monitor your garage door from anywhere in the world using only your smartphone or computer.
Better Security: For a more secure home, the best LiftMaster machines have Security+ 2.0. This improved security measure uses rolling door codes to provide a unique entry pass every time a homeowner uses their opener remote. With rolling door codes, potential intruders can't copy your opener's frequency and access your home.
Whole-Home Connectivity: With Wi-Fi access, many LiftMaster garage door openers can be connected to whole-home security systems for greater monitoring capabilities and control.
Reliable Safety: If you've ever been caught in a blackout, you know you can't quickly and easily leave your garage without power to operate the opener. Several advanced LiftMaster openers are equipped with battery backup capabilities to operate your garage door opener during power outages.
Improved Operations: Not only do our LiftMaster machines offer technologically superior additions for improved security and convenience, but they also feature timer-to-close options, quieter operation and space-saving designs for improved use and peace of mind.
For Expert San Mateo Garage Door Services, Call DoorPros Today
If you're a homeowner located in the Belmont, San Carlos, San Mateo, Redwood City and Emerald Hills areas and you need reliable, affordable and knowledgeable garage door services, call the experts at Door Pros. For over 20 years, our team has been committed to always providing our customers with unforgettable garage door and opener experiences and products, as well as a range of repair and maintenance services to suit all of your needs.
Learn more about our garage doors and services today by completing our online contact form or call 650-542-7060 to speak to a team member.
We service all makes & models of garage doors & openers