Serving San Mateo From Redwood City
San Mateo Garage Doors
To ensure you have the most skilled and dependable garage door experts in the San Mateo area, look no further than the professionals at Door Pros Garage Door Company. Our team specializes in a wide range of garage door services throughout the area, including design, installation, maintenance and repair. For over 20 years, we've been committed to offering local San Mateo, San Carlos, Belmont, Redwood City and Emerald Hills homeowners the best residential garage door and opener products available from Clopay® and LiftMaster: top-rated, dependable and reliable garage door brands.
At Door Pros, we understand the unique needs for quality garage doors. Our experienced and highly trained specialists can assist you with selecting, designing and installing a new garage door that suits your personal style and daily needs, while fitting your budget. The service professionals at Door Pros can then give you a free project estimate to guarantee fair and transparent pricing. For an even better customer experience, we back all our products with manufacturer and workmanship warranties.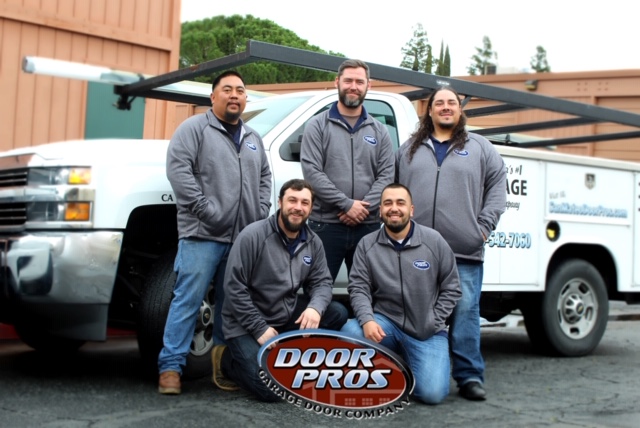 Door Pros Garage Door Company has been serving the Greater San Mateo community for over 10 years.
Your local Clopay Master Authorized and Liftmaster ProVantage Dealer.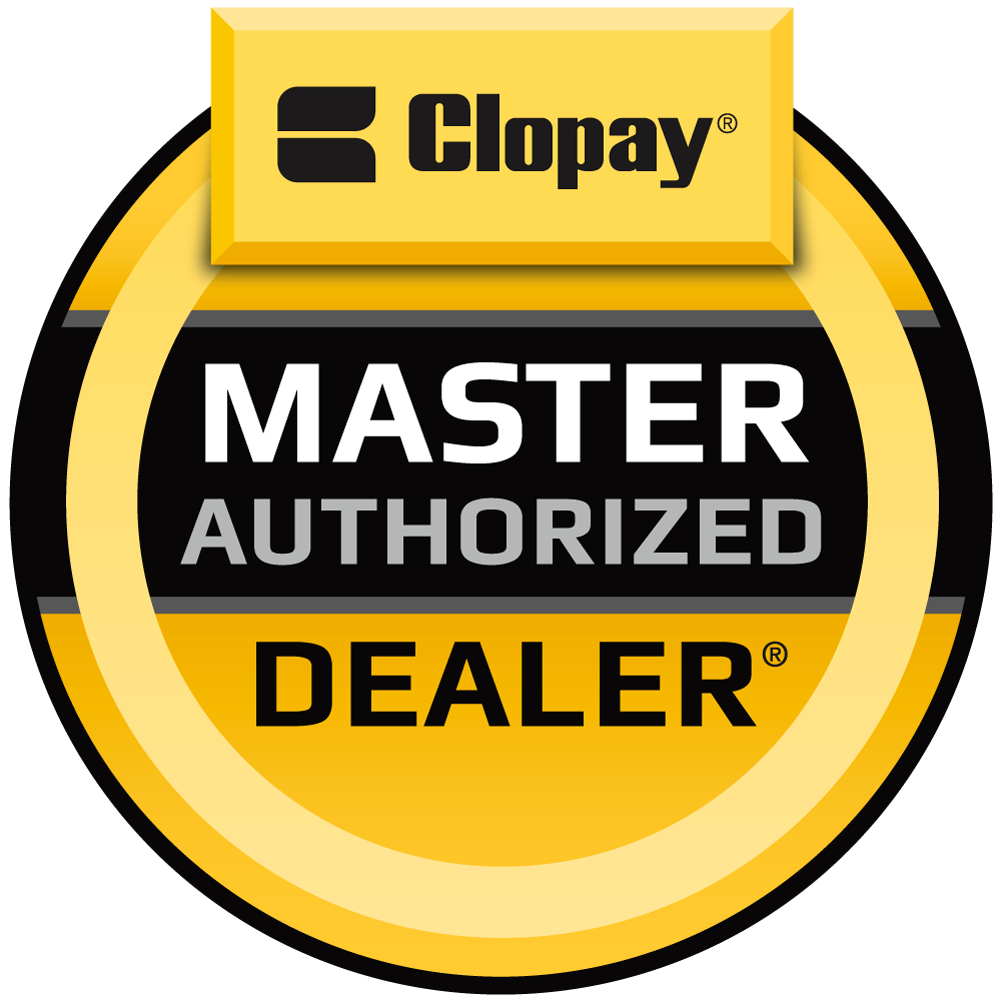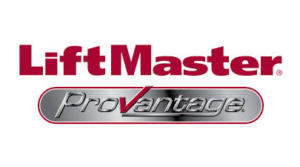 Have a Question About Your Garage?
We've been helping homeowners across the San Mateo area get garage doors working smoothly and looking beautiful for years. Sometimes, the answer to your garage door questions isn't immediately obvious. Wondering if there's a fixable solution or if you need a garage door replacement? We can take a look. Want to know what your options are for a new door? We can help with that, too. Even if you're looking for more information about your existing system, the experts at Door Pros are here.
Contact us if you're having any of the following problems and need a fix. Some of the common repairs we address include:
Slow response times or door movement

A door that's come off its tracks

An off-balance or sagging door

Excessive vibration or noise

Issues opening or closing the door
If you have any questions about garage door replacement or repairing your garage door, reach out to us, and we'll be happy to help.
Garage Doors for Homes in San Carlos
San Carlos is part of San Mateo County and is almost halfway between San Francisco and San Jose. This residential suburb offers more of a "small-town feel" in California with small, locally owned shops and restaurants dominating the downtown area. San Carlos also boasts an airport, two museums and plenty of options to learn about the history of the town.
Door Pros Garage Door Company is located in San Carlos, offering garage door repair, installation and more. We know how difficult it can be to find experts you trust. Fortunately, our trained professionals know how to spot common garage door issues and come up with a fast and efficient solution. We also have a large inventory of garage door styles if you're ready to update your existing door. Our proven installation services will help you enjoy the look of your new garage door without any hassles.
Serving Redwood City and the Surrounding Area
Redwood City is on the San Francisco Peninsula and is close to both San Francisco and San Jose. The area is home to many global technology companies thanks to its location in Silicon Valley. The community hosts a massive Independence Day parade each year since 1939, and it's earned a reputation for being the largest event of its kind in California.
Door Pros' location in San Carlos is only a few short miles southeast of Redwood City. We serve homeowners in the area for all garage door needs, including replacement, repair and more. Our goal is to help you get back to your daily life without the stress of wondering if your garage door will open or not. If you're ready to replace your old door with a new style or design, Door Pros will help you find the right high-quality garage door that matches your home's aesthetic.
Work With Us in Belmont
As a city in San Mateo County, Belmont was incorporated in 1926 as part of the San Francisco Bay Area. The region includes plenty of historic landmarks, such as Ralston Hall built on the campus of Notre Dame de Namur University. Many locals also visit Waterdog Lake for hiking, boating and more.
Residents of Belmont need quality garage door service from a company they can trust. Door Pros, located in San Carlos, is a short drive south from Belmont and has professionals you can count on for high-quality garage door repair and other services. We'll work hard to find out what's wrong with your garage door and offer a solution that truly works. If you'd rather purchase a new door, we can help you look through our inventory to find the solution that's best for your home's style.
Your Source for High-Quality Garage Door Services throughout San Mateo County
The above locations are just a few of the locations that we provide service for throughout San Mateo County. Below are a few more locations that we regularly provide service to:
San Mateo Area Garage Door Design and Installation Experts
Does your garage door blend into your home or detract from your overall curb appeal? At Door Pros, we exclusively supply and install stunning Clopay residential garage doors, available in the latest classic and contemporary styles.  We can easily install our large selection of garage doors, including the Canyon Ridge, Coachman, Modern Steel and Reserve Wood collections, can be easily installed for any San Mateo area home to improve property value, increase safety and security efforts, and enhance your home's existing architecture.
Clopay crafts all its garage doors using premium materials, including steel, wood and aluminum, and tests them against harsh climates and conditions to forever your home while looking pristine. If you are looking for garage door installation in San Mateo, contact the Pros today.
In addition to installing new doors, our experts can take care of a wide range of garage door repairs. Maybe your door doesn't close all the way or rattles when it does. Nothing lasts forever — it might be time for a new door or a spring replacement. A broken door can detract from your curb appeal or make it a nightmare to get in and out of your garage every day. The professionals at Door Pros can get your door working again or replace it as needed. Our repair agents are quick, courteous and skilled. They can get you back up and running in no time.
Dependable Garage Door Opener Installation Throughout the San Carlos Area
With every new garage door installation, you should maximize convenience with a new garage door opener from Door Pros. We stock a variety of chain-drive and belt-drive LiftMaster garage door openers to fit any need and budget — many newer opener models will exceed your expectations. With many of our latest models, you can enjoy upgrades and features that improve safety and security efforts and daily operations.
The benefits of many of our LiftMaster garage door openers include the following:
Access Anywhere: Many of the latest and most advanced LiftMaster garage door openers feature Wi-Fi connectivity with MyQ access. With LiftMaster's MyQ capabilities, you can easily control and monitor your garage door from anywhere in the world using only your smartphone or computer.
Better Security: For a more secure home, the best LiftMaster machines have Security+ 2.0. This improved security measure uses rolling door codes to provide a unique entry pass every time a homeowner uses their opener remote. With rolling door codes, potential intruders can't copy your opener's frequency and access your home.
Whole-Home Connectivity: With Wi-Fi access, many LiftMaster garage door openers can connect to whole-home security systems for greater monitoring capabilities and control.
Reliable Safety: If you've ever been caught in a blackout, you know you can't quickly and easily leave your garage without power to operate the opener. Several advanced LiftMaster openers have battery backup capabilities to operate your garage door opener during power outages.
Improved Operations: Not only do our LiftMaster machines offer technologically superior additions for better security and convenience, but they also feature timer-to-close options, quieter operation and space-saving designs for improved use and peace of mind.
San Mateo, CA, Garage Spring Repair
Changing a worn spring is one of the most dangerous tasks you can do as a homeowner. These springs hold high amounts of tension that are risky to work with. Replacing them is a complex process that can cause serious harm if not done correctly. So, leave it to the Pros. We take care of tasks such as the following.
Tension springs: You'll find these in roll-up garage doors, possibly in pairs. They typically last seven to 10 years.
Extension springs: These springs are present in one-piece garage doors, with one or two on each side of the door. They last 10 to 12 years.
TorqueMaster by Wayne Dalton: Roll-up doors in more recent homes may have the TorqueMaster system. It uses one or two springs inside the shaft. They usually last five to 10 years.
Call in the experts in garage doors in San Mateo, CA, for spring repair and replacement. We can typically get the job done in less than an hour.
For Expert San Mateo Garage Door Services In San Mateo, Call DoorPros Today
If you're a homeowner located in the Belmont, San Carlos, San Mateo, Redwood City and Emerald Hills areas and you need reliable, affordable and knowledgeable garage door services, call the experts at Door Pros. For over 20 years, our team has been committed to always providing our customers with unforgettable garage door and opener experiences and products, as well as a range of repair and maintenance services to suit all of your needs.
Learn more about our garage doors in San Mateo by completing our online contact form or calling 650-542-7060 to speak to a team member.
We service all makes & models of garage doors & openers